New Naked Eye Comet C/2021 O3 (PanSTARRS)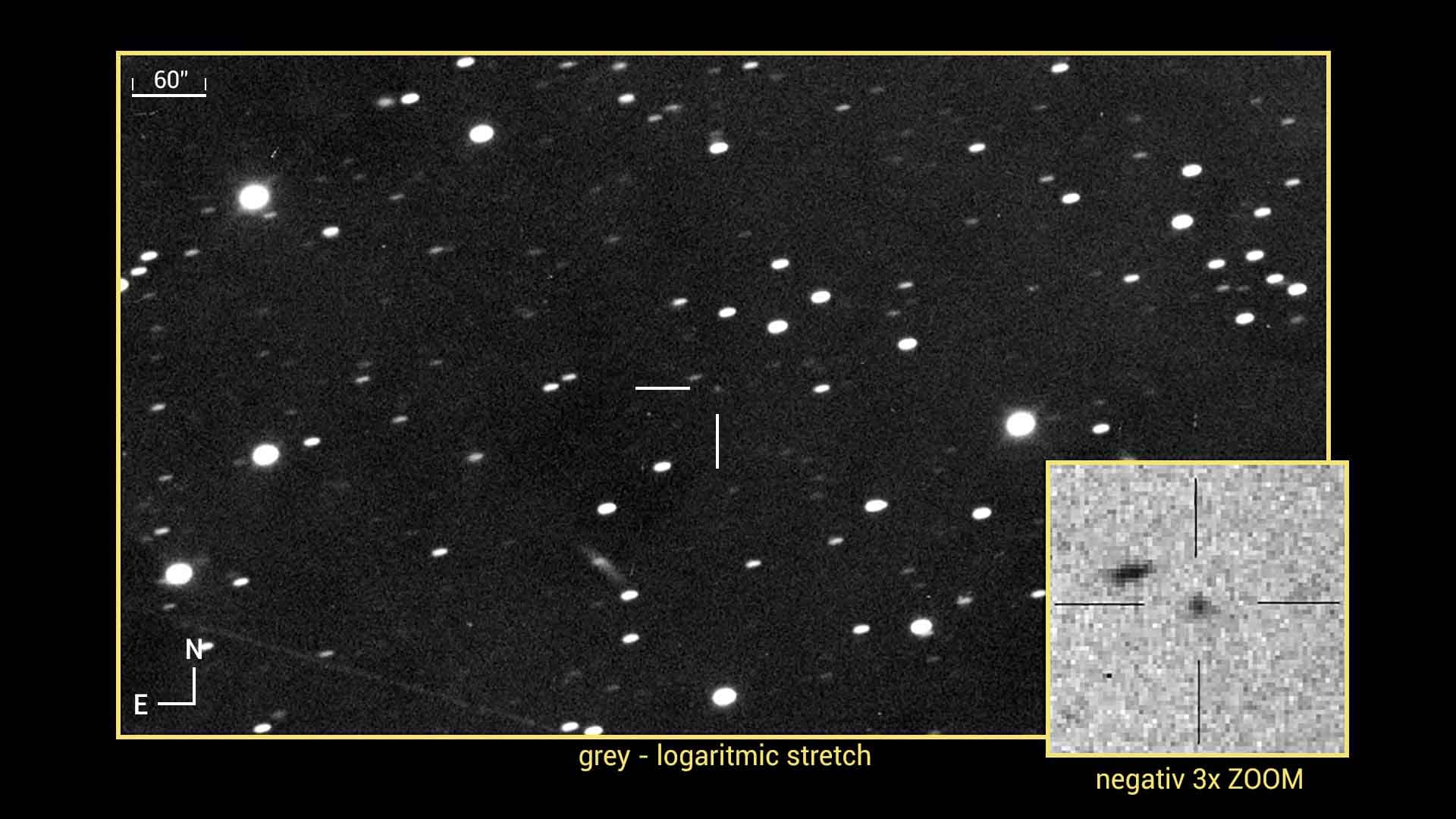 The Pan-STARRS system recently discovered a new comet that might become visible to the naked eye by April 2022. In today's article, we gathered everything that is known about the comet so far.
What is the comet C/2021 O3 (PanSTARRS)?
On August 1, 2021, the Minor Planet Center officially reported the new comet discovery. The comet was named C/2021 O3 (PanSTARRS) after the Pan-STARRS telescope that first observed it on July 26, 2021. It is the 1.8-meter diameter telescope located ​​at Haleakala Observatory, Hawaii, US. As we mentioned on our Facebook page, right after the discovery, the comet was temporarily designated "P11ibiE".
At the moment of its discovery, the comet had a visual magnitude of 20 and was located in the constellation Pegasus. This space object is moving on a highly elongated elliptical orbit and most likely belongs to the long-period comets. For now, C/2021 O3 is a small (about several arc seconds) object that lacks a tail.
Is the comet C/2021 O3 (PanSTARRS) visible?
Even with the help of telescopes, the comet is hardly observable yet. However, if it survives the perihelion, the PanSTARRS comet might become a naked-eye object or, at least, a binocular target. C/2021 O3 will reach perihelion on April 20, 2022, lying at the distance of 0.29 AU from the Sun — as close as Mercury. At about the same time, C/2021 O3 will have its maximum visual magnitude of about 5. On May 8, 2022, the comet will make the nearest approach to the Earth at 0.6 AU, and its visual magnitude will lower to 6.8.
C/2021 O3 will favor the Northern Hemisphere, where it will be visible starting from the second half of April 2022. In late April-May, the comet will move across Aries, Taurus, Perseus, and Camelopardalis constellations. On May 2, 2022, observers will have a chance to spot a unique event: the waxing Moon, 0.7 magnitude Mercury, and the comet C/2021 O3 will simultaneously appear near the Pleiades star cluster! All four objects will fit within the field of view of wide-angle binoculars (starting from 11° field of view).
Will the comet C/2021 O3 (PanSTARRS) survive perihelion?
There is a possibility that the comet C/2021 O3 (PANSTARRS) won't survive perihelion. This conclusion is based on John Bortle's empirical relation on long-period comet survivability.
There are not so many forecasts regarding C/2021 O3 chances to survive perihelion. For now, we can expect the forward-scattering enhancement of the comet brightness during and after the perihelion. By the way, the same occurred to the comet NEOWISE.
C/2021 O3 (PANSTARRS) vs C/2020 F3 (NEOWISE)
Of course, when it comes to comets, we all remember NEOWISE — the most spectacular comet of 2020. Are there any similarities between it and C/2021 O3? Let's quickly compare these two space objects.
C/2020 F3 (NEOWISE) was first detected at a distance of 2 AU at a magnitude of about 17. C/2021 O3 (PANSTARRS), in its turn, was discovered at a distance of 4.3 AU, at a magnitude of 20. According to some forecasts, at a distance of 2 AU, C/2021 O3 will have a visual magnitude of about 15.5. However, the newly discovered comet will be 1 AU farther from the Earth than NEOWISE was.
Keep in mind that comets are very unpredictable and all data (especially the magnitude forecasts) can quickly change. We'll keep you updated!
Wishing you clear skies and happy observations!