Observing Tips
Find out what sky events and celestial objects are visible from your location and when to see them.
Ursa Major
the big bear, the big dipper
Sirius
HIP 32349, HR 2491, HD 48915
STARLINK-1329
NORAD ID 45531
Astronomical News
Stay up to date with the latest astronomy events and current space news, get notified about them in time.
Enjoy the Halloween Blue Moon and Uranus at its brightest!
10/30/2020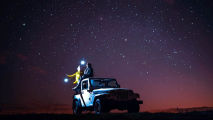 Stargazing This Week: The Mid-Season
10/27/2020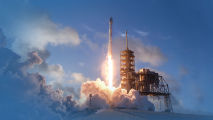 SpaceX Launches The New Batch of Satellites!
10/24/2020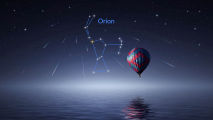 Orionid Meteor Shower: How & When To See It
10/20/2020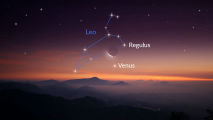 Bright Regulus Chasing the Moon and Venus
10/13/2020
Don't Miss Mars in Its Best Apparition Until 2035!
10/11/2020
Extensive Information
Learn about the objects that you see in the sky, explore their internal structure and 3D models.
Reviews
The original Star Walk remains one of the best apps for budding stargazers of all levels, but Star Walk 2 has added some excellent features for night-time jaunts. Point it at the sky and you'll soon be marvelling at the cosmos.
The Guardian
Star Walk 2 is a stargazing app with a beautiful, crisp UI. It offers a variety of camera modes: free roam, scroll/manual, and augmented reality. You can travel in time to see skies from the past and future, and the app also boasts an interesting "What's New" feed of the latest astronomy news.
Forbes
Star Walk 2 assists you in exploring the sky. Satisfy your curiosity by identifying stars, constellations, planets, satellites, asteroids, comets, spacecraft, nebulae, the ISS, Hubble Space Telescope, and other celestial bodies in real time with your smart device.
Digital Trends