March Equinox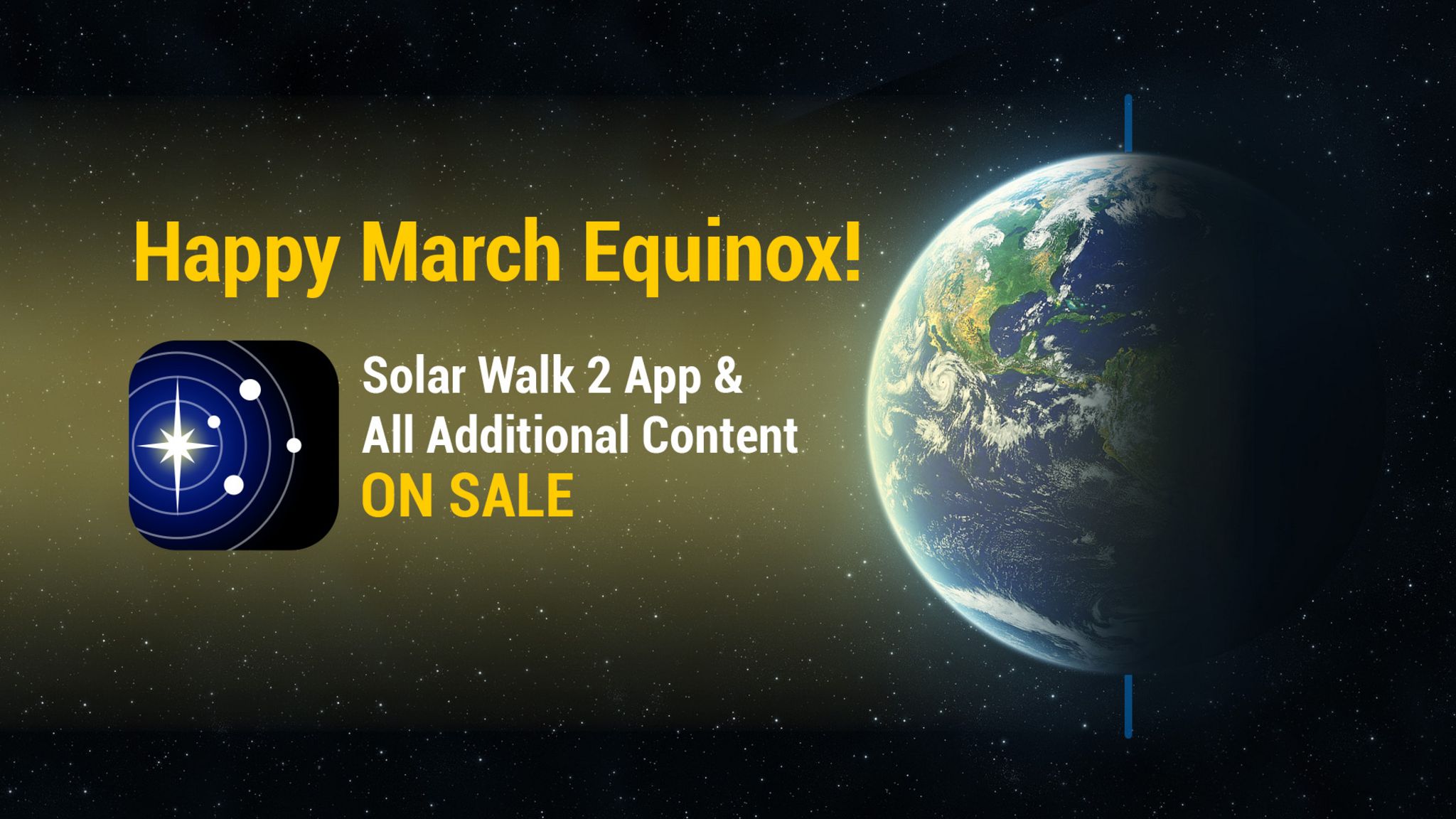 The March equinox, also known as the Vernal Equinox, falls on Wednesday, March 20, at 21:58 UTC. In the Northern Hemisphere this date signals the end of cold winter days and the beginning of spring. At the same time, in the Southern Hemisphere the March equinox is known as the autumnal equinox and marks the end of summer and the beginning of autumn.
In fact, this event marks the moment when daytime and nighttime are of approximately equal duration in all parts of the world. At this time the center of the sun passes directly over the equator. As a result, the Northern and Southern Hemispheres are equally illuminated. Furthermore, this is the closest coincidence of a full moon with the March equinox since March 2000 – 19 years ago. The full moon and March equinox won't happen less than one day apart again for another 11 years, or until March 2030.
We have a special offer for you to celebrate the Spring Equinox! Enjoy our Solar Walk 2 app and its premium access with huge discounts. Get full unlimited access to all content within the app - explore deep sky objects and spacecraft in 3D, astronomical calendar and space missions.
Take a fascinating trip through the vast realms of space with Solar Walk 2! The offer is valid from 20 to 22 March 2019.