Transit of Mercury 2019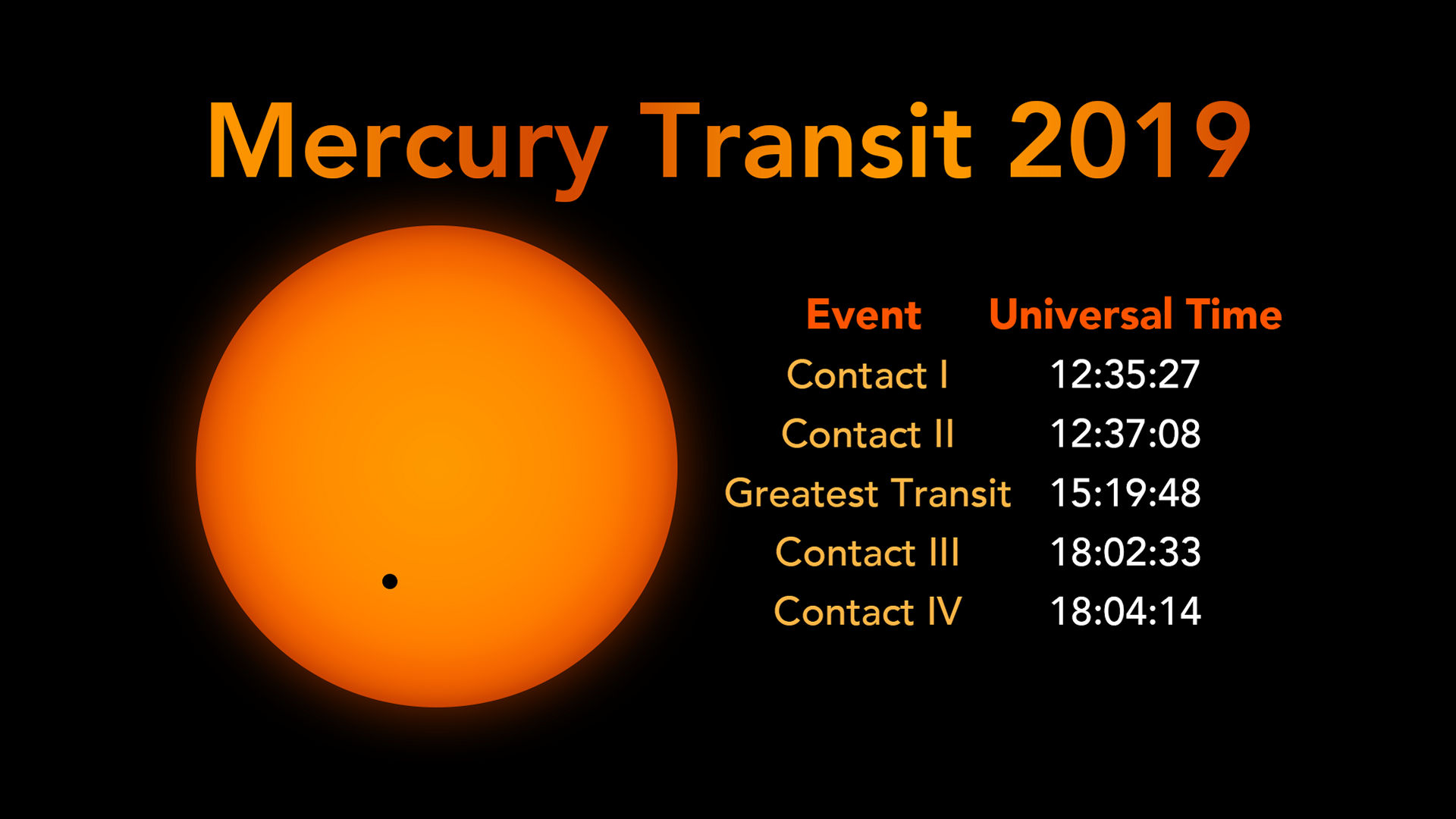 On Monday, November 11, a rare astronomical event will take place. Viewers nearly everywhere on Earth will be able to see the planet Mercury passing slowly across the disk of the Sun. This event won't happen again until 2032.
According to NASA, the transit of Mercury will start on November 11 at 7:35 a.m. EST (12:35 UTC). The entire event will take about 5 and a half hours, with the end at 1:04 p.m. EST (18:04 UTC) and the greatest transit at 10:19 a.m. EST (15:19 UTC). Skywatchers around the world will have plenty of time to catch the journey of Mercury.
The planet will look like a tiny dark spot moving across the disk of the Sun. Remember that looking directly at the Sun or through a telescope can cause serious eye damage. To see Mercury, use proper solar filters and safety equipment. A telescope with high magnification is recommended to watch the event in all its glory, as Mercury is very small when viewed from Earth. You can try a pair of high power binoculars too.
The last time the transit of Mercury occurred in 2016. This event takes place only about 13 times per century, so don't miss it. The times of contacts vary depending on the viewer location. Our astronomy app Star Walk 2 will help you determine the best viewing times for your location.
We wish you great observations!