Watch SpaceX's Starlink 'Train' in the Sky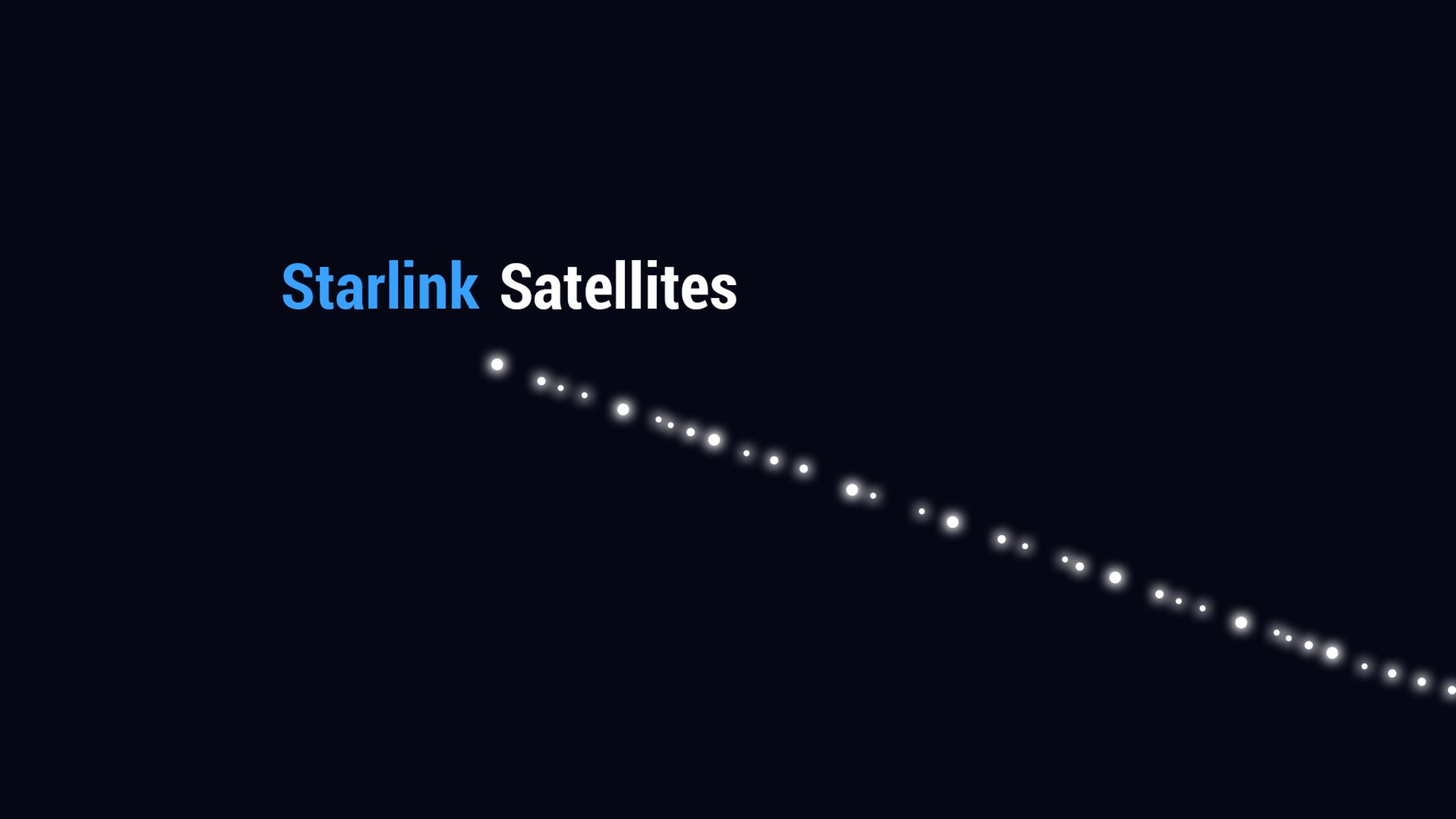 Updated April 23, 2020: Watch the new 60 Starlink satellites in the sky
On April 22, 2020, at 3:30 p.m. EDT (19:30 UTC), SpaceX launched 60 new Starlink satellites into orbit aboard the Falcon 9 rocket that has been used three times before. The new satellites will join other 360 satellites that are already in orbit. They all will form a constellation designed to provide global internet coverage from space.
You can find the new 60 Starlink satellites in the astronomical application Star Walk 2 and watch another SpaceX's 'train' in the sky. To do it, open the app, go to the search, choose the satellite icon in the bottom right corner of the screen and tap on the STARLINK-1329 at the top of the 'Main Satellites' list.
---
On May 23, 2019, SpaceX launched the first 60 Starlink satellites of its internet constellation into low Earth orbit.
A Falcon-9 rocket lifted off from Cape Canaveral in Florida at 10:30 p.m. EDT packed with 60 satellites and deployed them into Earth orbit a little over an hour later. It was the third attempt to launch the Starlink system. Two attempts were postponed last week due to bad weather conditions.
The goal of the Starlink constellation is to provide global internet coverage from space. In the immediate future, the company plans to launch nearly 12,000 satellites to low earth orbit, which will provide high-speed internet access throughout the world.
The launch of Starlink satellites resulted in a spectacular view - a 'train' of bright satellites, a string of pearls, a brilliant trail of lights moving close together in a line across the night sky.
You can easily find and admire all 60 Starlink satellites with our application Star Walk 2. Open the app, go to the search menu, select the satellite section and enter any NORAD ID from 44235 to 44294 and tap "Continue search", or move to "Last 30 Days' Launches" and find the whole list.
Don't miss one of the most amazing observations we had in a long time. Starlink satellites won't look like this forever!