Eclipse Guide Major Update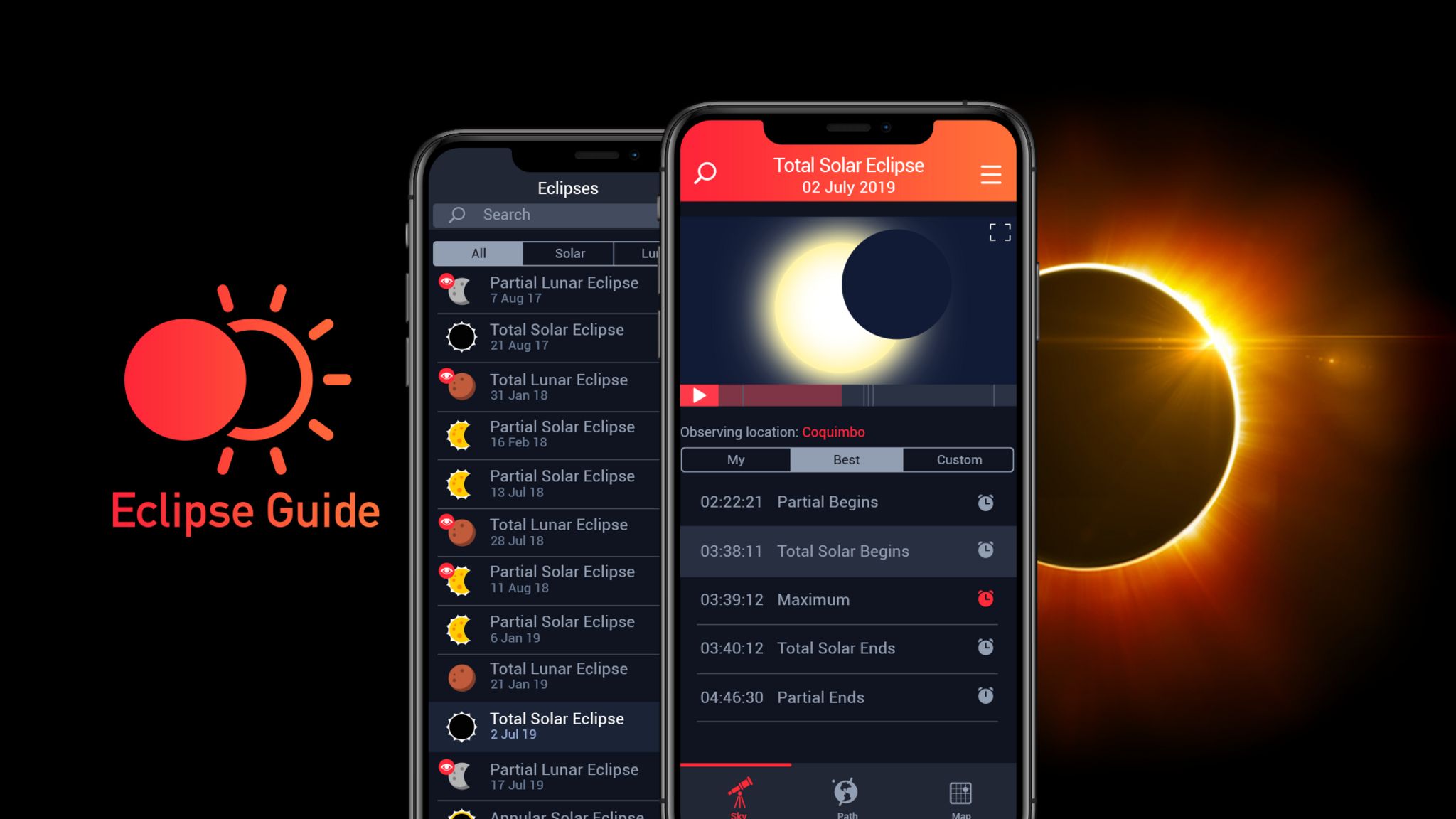 Are you ready for the total solar eclipse on July 2, 2019? We are! For this sky event we have prepared a major update of our Eclipse Guide app. Today we are glad to present it to you.
What is Eclipse Guide?
A comprehensive and easy-to-use app that contains all the info you need to observe solar and lunar eclipses at home and worldwide.
What's new in the latest version?
● Audio guide with voice notifications - get notified about upcoming solar or lunar eclipse.
● Full-screen maps showing eclipse visibility and path - pick the best place to view eclipses.
● Star spotter simulating the sky at your area - find eclipses in the sky above you in real time.
Enjoy and share your feedback with us!