Total Solar Eclipse 2019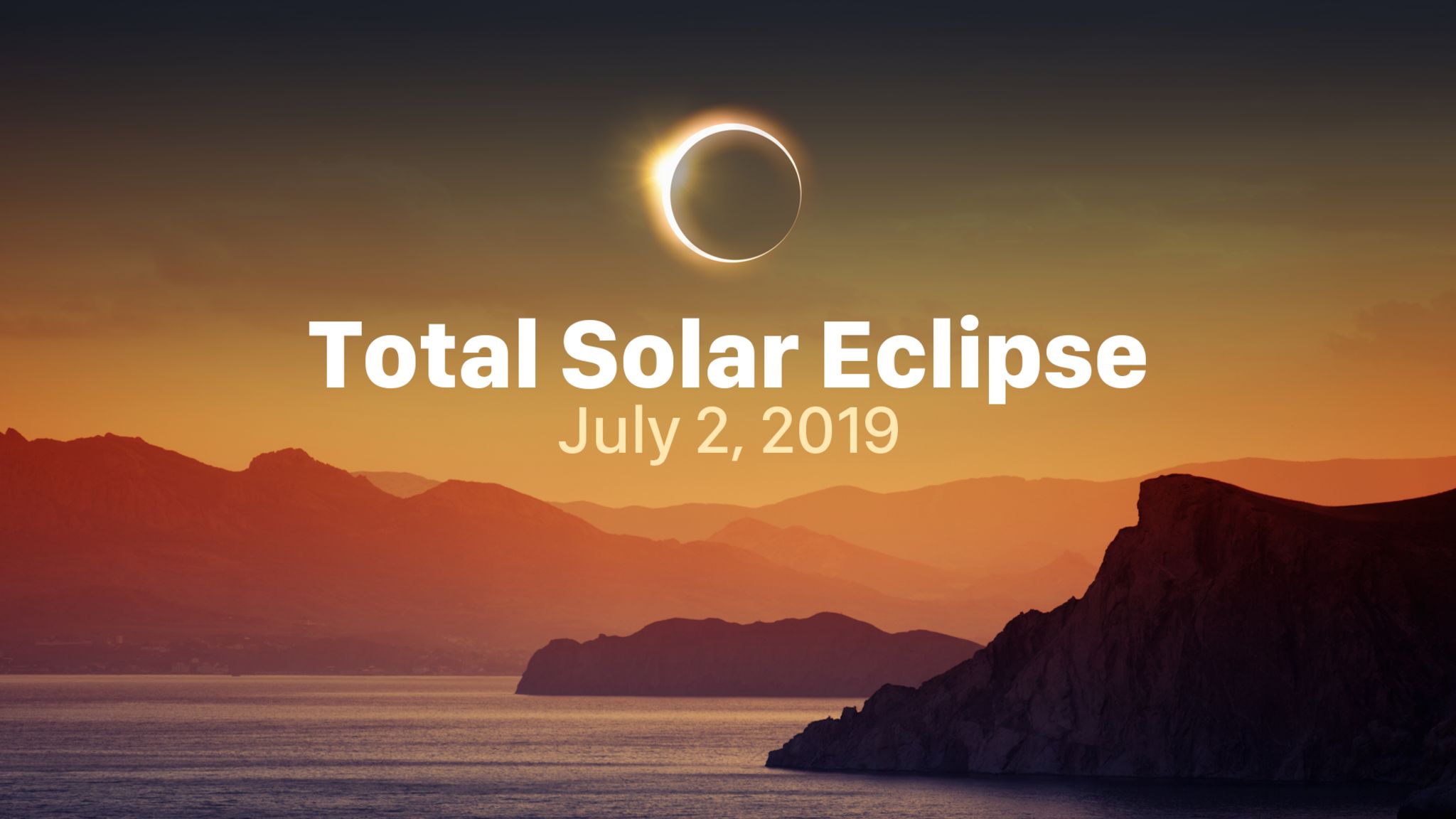 The Total Solar Eclipse, also known as Great South American Total Solar Eclipse, is finally here!
Being the only total solar eclipse of 2019, this eclipse will be visible mainly from Chile and Argentina, where the partial eclipse starts at 12:55 p.m. EDT (16:55 GMT). If the weather permits, some regions in the Pacific and in South America, including locations in Ecuador, Brazil, Uruguay and Paraguay will see a partial solar eclipse.
The next total solar eclipse will grace the sky on December 14, 2020 and will be visible in Chile and Argentina once again.
A solar eclipse occurs when the Moon gets between Earth and the Sun and casts a shadow over Earth. This is only possible at the phase of a New Moon, when the Moon passes directly between the Sun and Earth. In a total eclipse, the disk of the Sun is completely obscured by the Moon. This total solar eclipse will have a longer duration than last year's total solar eclipse, with totality lasting up to 4 minutes and 33 seconds.
As a rule, solar and lunar eclipses come in pairs - a solar eclipse always takes place either about 2 weeks before or after a lunar eclipse, and vice versa. On July 16-17, 2019 Australia, Africa, South America, most of Europe and Asia will experience the partial lunar eclipse.
Eclipses are one of the most fascinating astronomical events most people can witness. To give you an unforgettable experience of viewing this amazing phenomenon, we've created our comprehensive and easy-to-use app for observing both solar and lunar eclipses. With Eclipse Guide app you will find out when, where and how to see any eclipse, receive voice notifications and get all necessary information.
Get ready to observe the total solar eclipse!