The Geminids Meteor Shower Peaks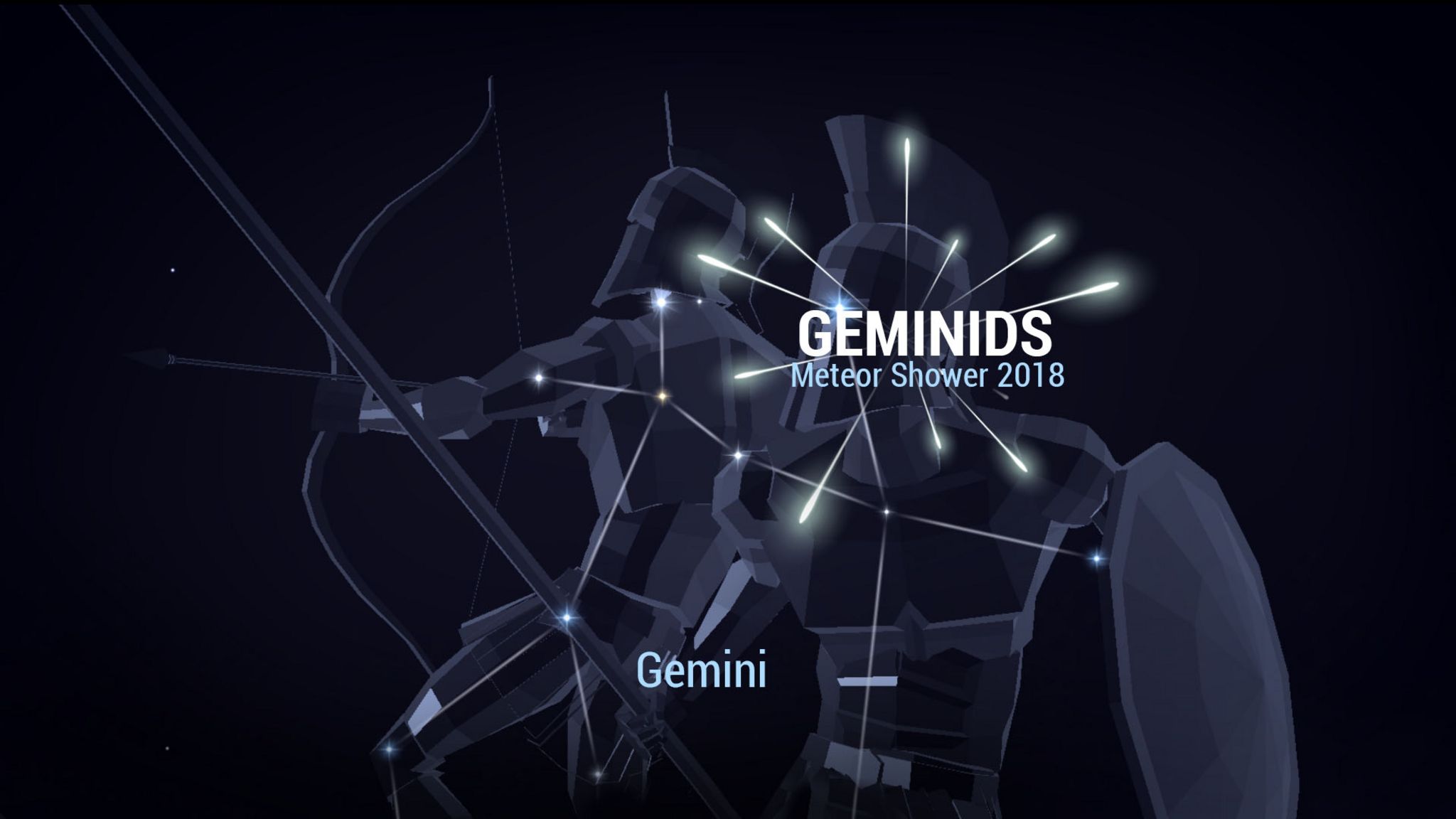 The Geminids meteor shower, one of the most spectacular of the year, runs from December 4 to 16 annually. In 2018, it will peak before dawn on December 13 - 14, when up to 120 meteors per hour might be seen under dark sky conditions. Geminids meteors are often bright, intensely coloured, and slower moving than average because they are produced by particles dropped by an asteroid designated 3200 Phaethon.
The best time to watch for Geminids will be from full darkness on Thursday until dawn on Friday morning. At about 2 am local time, the sky directly overhead, which will be positioned near the bright star Castor in Gemini (the Twins), will be plowing into the densest part of the debris field. True Geminids will travel away from that part of the sky, but don't just watch that location – the meteors will be shortest there, and they can appear anywhere in the sky. The early-setting crescent moon on the peak night will provide a dark sky for meteor-watchers.
To see the most meteors, find a wide-open dark location, preferably away from light polluted skies, and just look up with your unaided eyes. Binoculars and telescopes are not useful for meteors – their field of view are too narrow. Try not to look at your phone's bright screen – it'll ruin your night vision. And keep your eyes heavenward, even while you are chatting with companions. If the peak night is cloudy, a night or two on either side of that date will be almost as good.